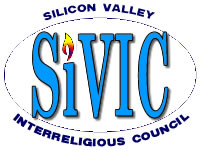 SiVIC joins with faith communities around the Bay Area who are grieving with the residents of Sutherland Springs, where a sacred space became the site of the deadliest mass shooting at a church in modern American history.   Whether it's a small Baptist church in rural Texas, or any house of prayer across the country that becomes a place of violence and insecurity, we all feel more vulnerable and unsafe. 
While our hearts are pained, we are strengthened by our local community's efforts to increase community safety.  Two weeks ago, the San Jose City Council approved a measure that requires gun owners to secure their firearms when they are not at home.  This ordinance was supported by the Safe Cities Coalition which is part of PACT.   Safe Cities Coalition's mission is "answering the call to take responsibility for our children and neighbors to ensure that all are safe from gun violence."  Endorsers of this call among the faith community include Silicon Valley Progressive Faith Community, Social Justice Council, First Unitarian Church of San Jose, Interfaith Peace Coalition, Women of Shir Hadash Sisterhood, Beth Am Women, Los Altos United Methodist Church, Community Relations Council of the Jewish Federation of Silicon Valley, Reverend Nancy Palmer Jones/San Jose First Unitarian Church, Rowan Fairgrove/Own Moon/Northern California Local Council/Covenant of the Goddess, Rabbis Against Gun Violence.
We share the statement issued by the Center for Spiritual Enlightenment ( www.csecenter.org).
— – The Center for Spiritual Enlightenment joins with other faith communities to pray for the community of Sutherland Springs, Texas following the recent attack at First Baptist Church.
We extend our hearts and prayers, with compassion, for people everywhere who experience grief and loss as a result of violence. May we all experience peace and healing through sharing loving kindness.
We also are sharing the following press release issued by the Evergreen Islamic Center.  
PRESS RELEASE – Sunday, November 5, 2017
EVERGREEN ISLAMIC CENTER (www.eicsanjose.org)
2486 Ruby Avenue, San Jose, CA 95148
— Horrific shooting in Texas. We must collectively work to banish the madness of gun culture in America. —
Peaceful worshipers gathered at a small Baptist church in Sutherland Springs, Texas, this morning to sing the praise of the Creator when a homicidal gunman walked in and opened fire, killing at least 26 of our fellow-Americans and injuring at least 20 more. We are horrified by this cold-blooded massacre, and while we offer our thoughts and prayers to the families of the victims, we recognize how inadequate this gesture has become. We join millions of our fellow-Americans in calling for a strict gun control policy to stop the senseless deaths of innocent Americans that keep occurring with sickening frequency in our country. The times demand a new interpretation of the Second Amendment. There is enough consensus to defeat the gun lobby and the cowardly lawmakers beholden to the NRA. Meanwhile we, members of the Evergreen Islamic Center in San Jose, CA, urge Muslims in and around the San Antonio area in Texas to donate blood for the injured in the deadly shooting today and to bond in solidarity with the families who lost their loved ones. Amen.
Hasan Zillur Rahim
(hasanzr@msn.com)
Director of Media Outreach
Evergreen Islamic Center
At this time of loss and sadness, we have deep appreciation for the substantive efforts of the faith community.
SiVIC Executive Board