I Am the Other: Countering Stereotypes, Religious Illiteracy, and Hate Crimes (Postponed)
April 30 @ 2:30 pm

-

4:30 pm
Event Navigation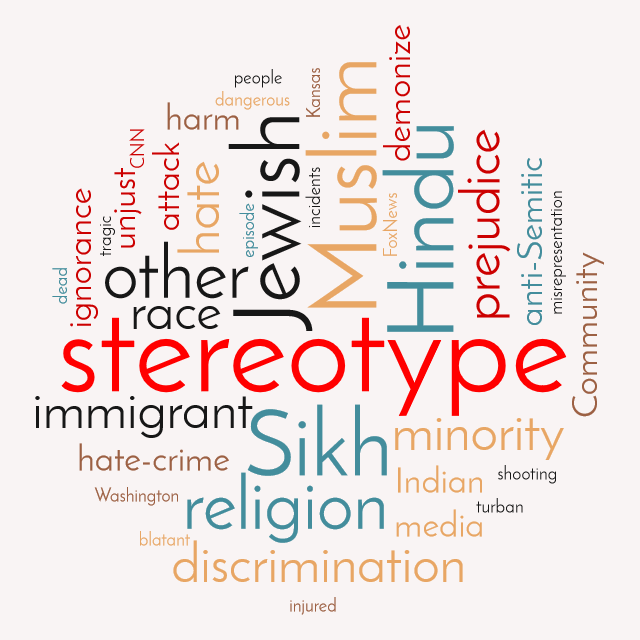 We are sorry to say that the SIVIC Interreligious Leaders Forum, "I Am the Other: Countering Stereotypes, Religious Illiteracy, and Hate Crimes," scheduled for this Sunday April 30 has been postponed due to events beyond our control at the Fremont Hindu Temple.
In order to give enough advance notice about a new location, we felt it best not to make a last-minute location change. We will inform you as soon as we confirm an appropriate location & date in the future. We thank our event co-sponsors the Hindu American Foundation, the Jewish Federation of Silicon Valley, the Ahmadiyya Muslim Community of Silicon Valley, and the Fremont Hindu Temple for their support, and look forward to working with them and the speakers as we reschedule this event.
In the wake of recent hate crimes against the Hindu, Muslim, Jewish, and Sikh communities, we've witnessed an increase in ignorance and stereotypes that have lead to violent attacks and dangerous misrepresentations that cause great harm to minority communities. Just in the past few months, a Sikh man in Kent, Washington was attacked, while there have been a string of anti-Semitic incidents and bomb threats to Jewish centers across the country.
Moreover, the tragic hate crime shooting at a bar in Olathe, Kansas left one Indian Hindu immigrant dead and another injured. Further exacerbating the situation, CNN aired the show Believer on March 5th, the first episode of a series on religion that presented Hinduism in a decontextualized and exoticized manner. Such blatant misrepresentations in the media only adds to the existing religious misunderstandings and stereotypes surrounding Hinduism and other religions.
Join the Silicon Valley Interreligious Council (SiVIC) and the Hindu American Foundation (HAF) on Sunday, April 30, 2017 for a diverse interfaith panel discussion to address the important issues that are currently facing minority religious communities in the U.S.
Come learn more on how you can help counter stereotypes, xenophobia, and hate crimes.
Moderator: Mihir Meghani M.D., Board Member, SIVIC and Hindu American Foundation
Hindu Speaker: Padmavathy Mana, HAF Associate Director, West Coast
Jewish Speaker: Diane Fisher, Board Member, SiVIC and Jewish Community Relations Council Chair
Muslim Speaker: Sabuhi Siddique, Ahmadiyya Muslim Community, Vice Chair of Human Relations Commission in Santa Clara County; 2018 San Jose City Council Candidate
Sikh Speaker: pending