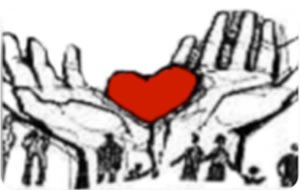 Faith Reentry Collaborative Santa Clara County
A program of the Department of Behavioral Health Services
151 West Mission Street
San Jose, CA 95110 (408) 535-4274
The Faith Reentry Collaborative is a program of Santa Clara County Behavioral Health Department aimed at providing faith-based reentry support and services to individuals returning to the community and their families. Four Faith-based Reentry Resource Centers provide resource support in a natural welcoming community setting, not in an institutional setting. All services are voluntary and ALL faith traditions are welcome.
Types of Faith-based Resource Support:
Connection to Health & Human Services System of Care
Recovery & Spiritual Support Groups
Life Skills Development
Employment Assistance
Computer Literacy & Education Programs
Family Reunification
Housing Assistance
Transportation Assistance
Peer Mentoring
Santa Clara County Faith-based Reentry Resource Centers
Getting Involved: Contact one of the Centers above to volunteer or to provide donated new or gently used clothing, hygiene, or rain gear items for those newly released from incarceration.
CATHEDRAL OF FAITH
2315 CANOAS GARDEN AVE
SAN JOSE, CA 95125
(408) 979-3043
AFTER HOURS (408) 896-9414
MARANATHA CHRISTIAN CENTER
1811 SOUTH 7TH STREET
SAN JOSE, CA 95112
(408) 280-0145
AFTER HOURS (408) 499-4064
BRIDGES OF HOPE
80 S. Market St,
San Jose, CA
408-412-2939/408-412-4155
AFTER HOURS (888) 587-6566
BIBLE WAY CHRISTIAN CENTER
2090 OAKLAND ROAD
SAN JOSE, CA 95131
(408) 571-2222 X18
AFTER HOURS (408) 599-8989